It occured to me recently, that I have never properly introduced my family. In this week's video, you got to see some of my cousin Rory. He's also 14 and he also loves cars. I was super excited to have him in the garage with me. And I know you have seen some of my dog Teddy in a few other videos, but I wanted to tell you a little bit more about the rest of my family.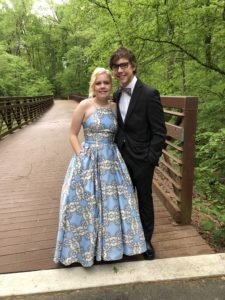 Luke – I have an older brother who is my best friend and my biggest supporter. Luke was the one who inspired me to start thinking about a car when he got his driver's license. He enjoys theater and is so talented. In fact, he is the reason that I recently tried out for my first play. In most areas of my life, I have followed in his footsteps; but in the garage, I'm the one in charge. Right now, Luke drives me around, but before long, I bet he's going to be asking for me to drive him around in my sweet car. He's really busy, but you just might see him in a future episode.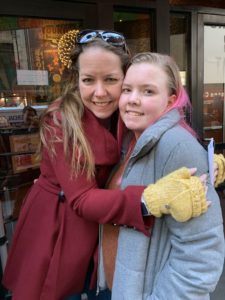 Mom – My wonderful mom is also a big part of Ellie's Garage, even though you have not seen her. She is happy behind the scenes. She does all of my media work and helps me do things like schedule my blog posts, follow up with comments, and post on Instagram. Since I'm homeschooled, she also my teacher and has been since I was in kindergarten. Spending as much time together as we have has made us really close. She also works from home teaching English to Chinese students with VIPKID.
I love my family and wanted to let you know how helpful they have been in this project. I just wanted to give you a glimpse of who the other people are behind me and supporting me and my dad as we work on this project.